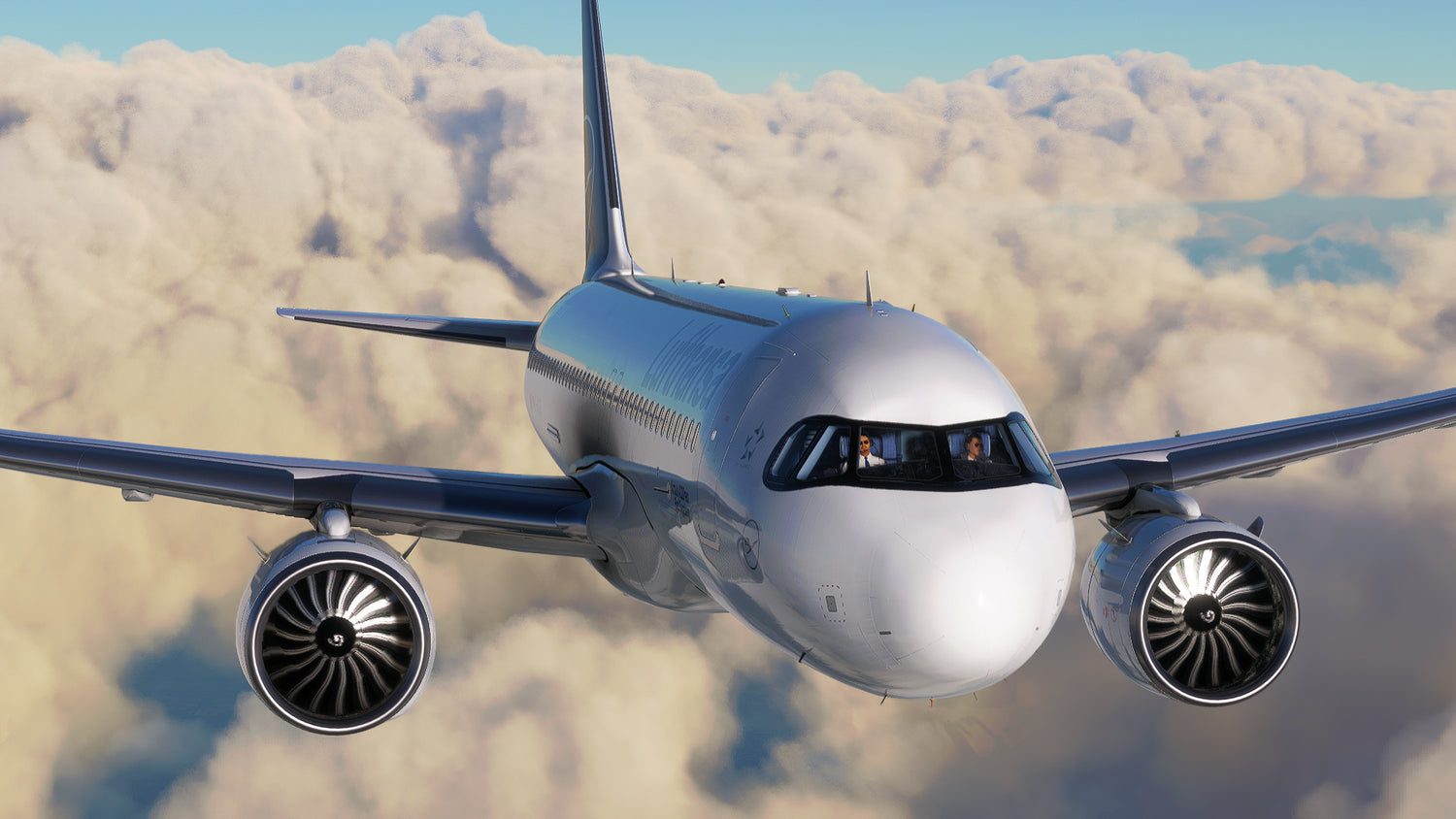 FlyByWire Airbus A32NX Series
A collection of 8 highly detailed, fully programmed Stream Deck profiles
Buy Now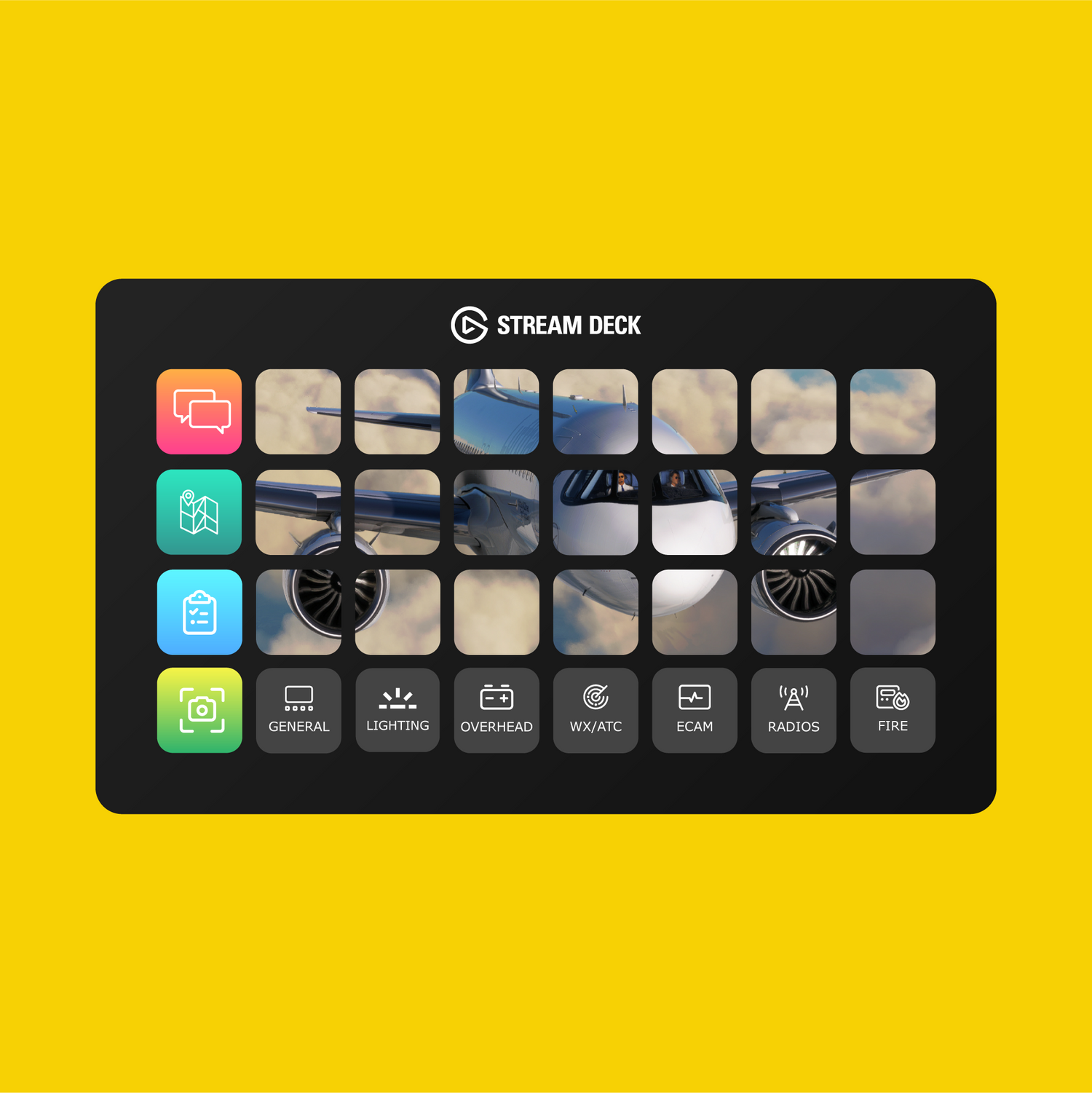 Home Screen
Navigating between Flight Panels is a breeze with our modern Home Screen. Quickly and easily navigate between panels, whilst also being able to reset your view and open in-game ATC, map & checklist windows.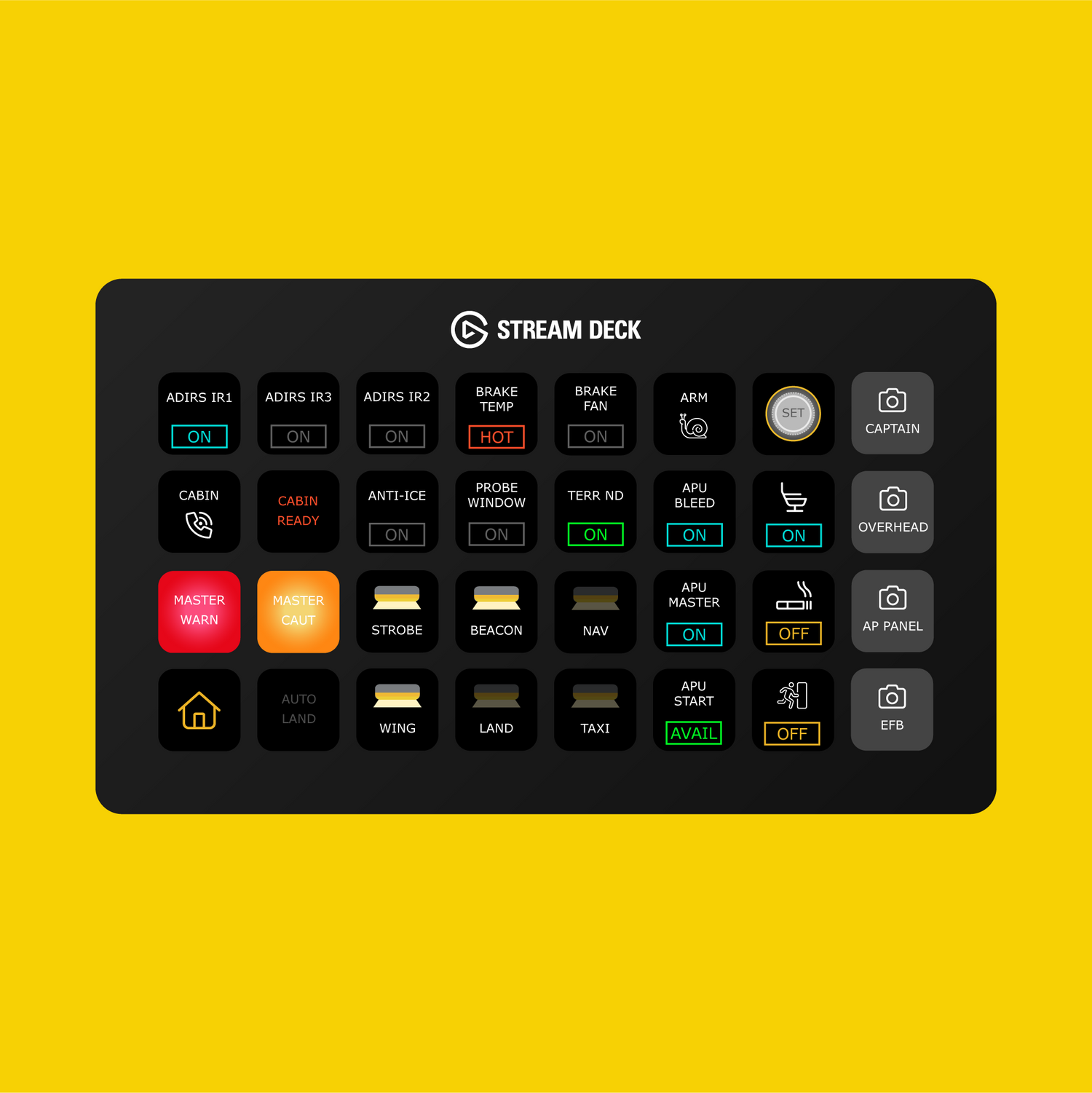 Main Panel
The main panel combines the most commonly used buttons, switches, dials and knobs, into one convenient screen. Here, you can control brake temperature & brake fans, anti-icing systems, signage (no smoking, seatbelts and emergency exit signs), spoilers and exterior lights.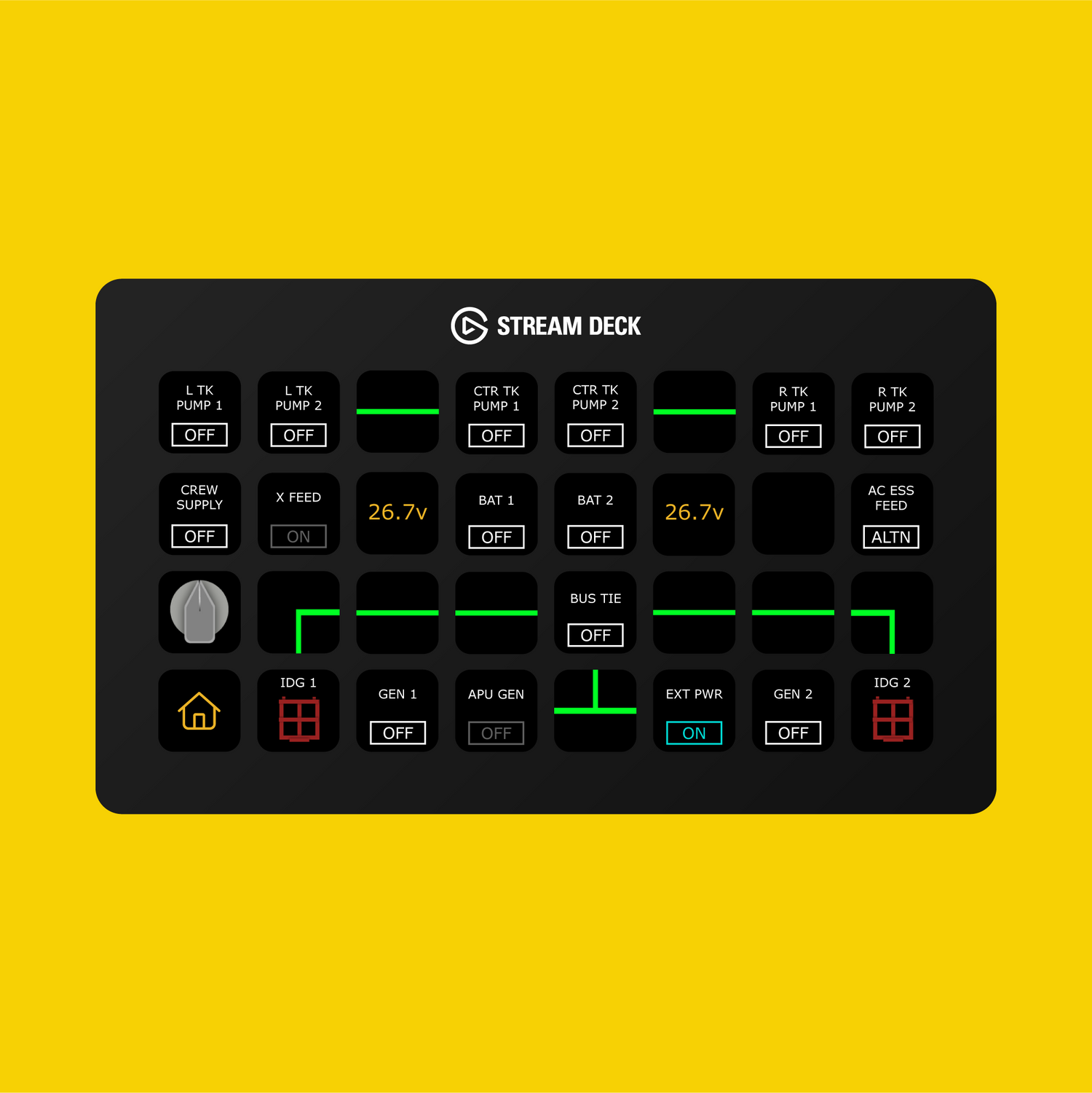 Overhead Panel
Control fuel pumps, crew oxygen supplies, power (external power and battery), generators and more on this highly detailed overhead panel, complete with light-up integral lighting when the aircraft is powered.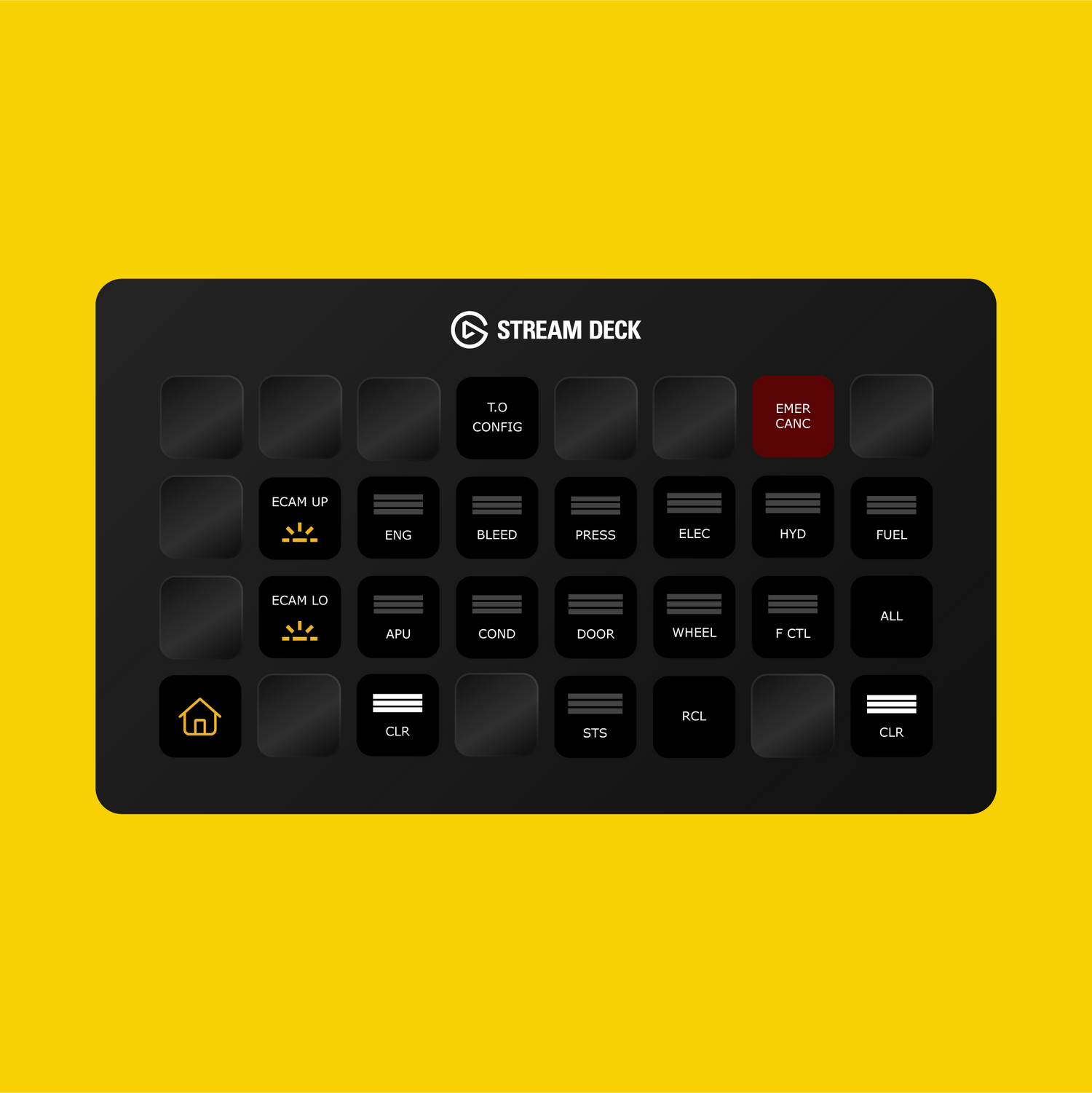 ECAM Panel
Interact with the Electronic Centralised Aircraft Monitor (ECAM) system and navigate between pages, adjust screen brightness, access engine and aircraft system information and perform a take off configuration check.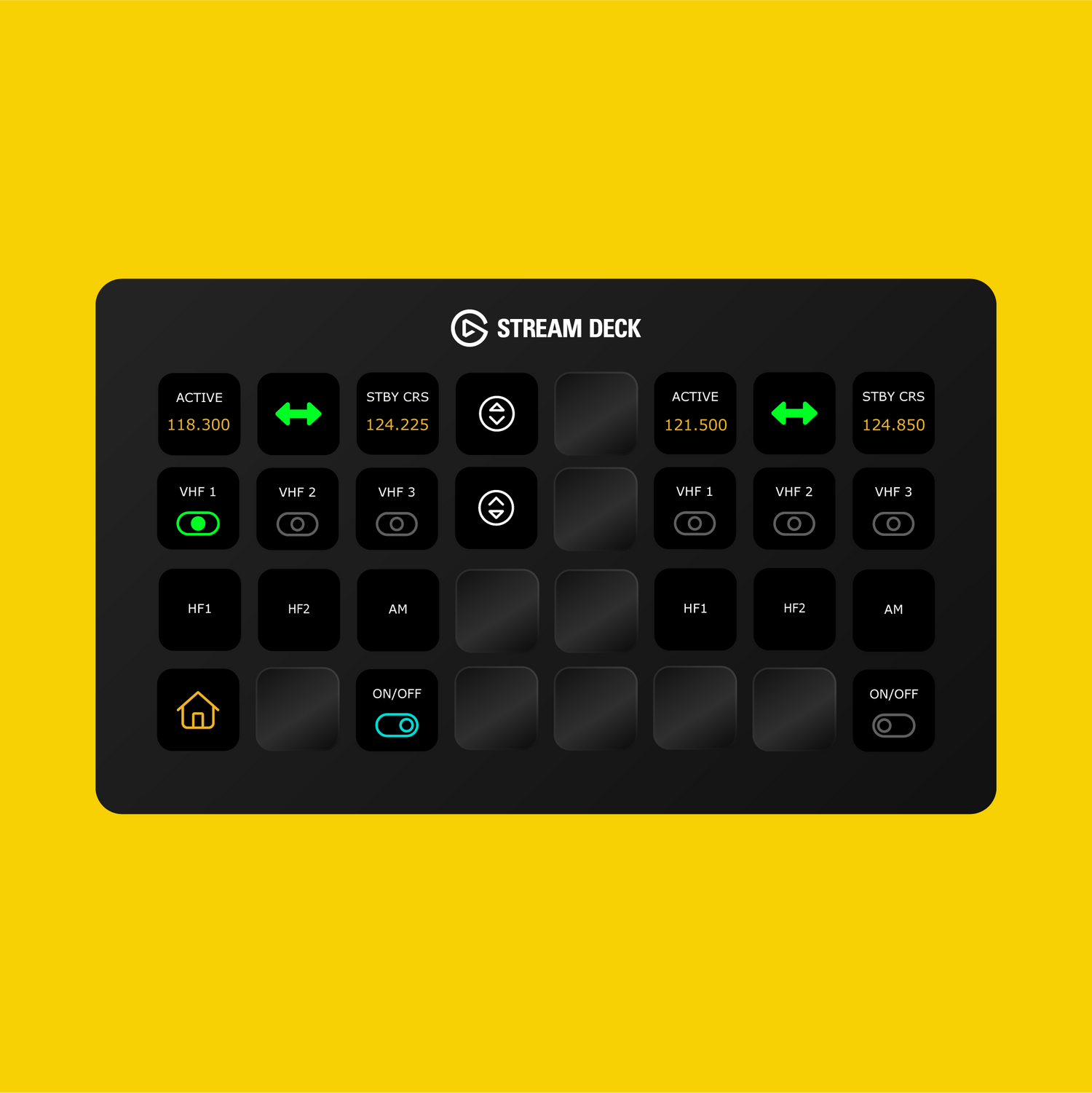 Radios & Communication
Control both captain and first officer radio panels including active and standby radio frequencies and power.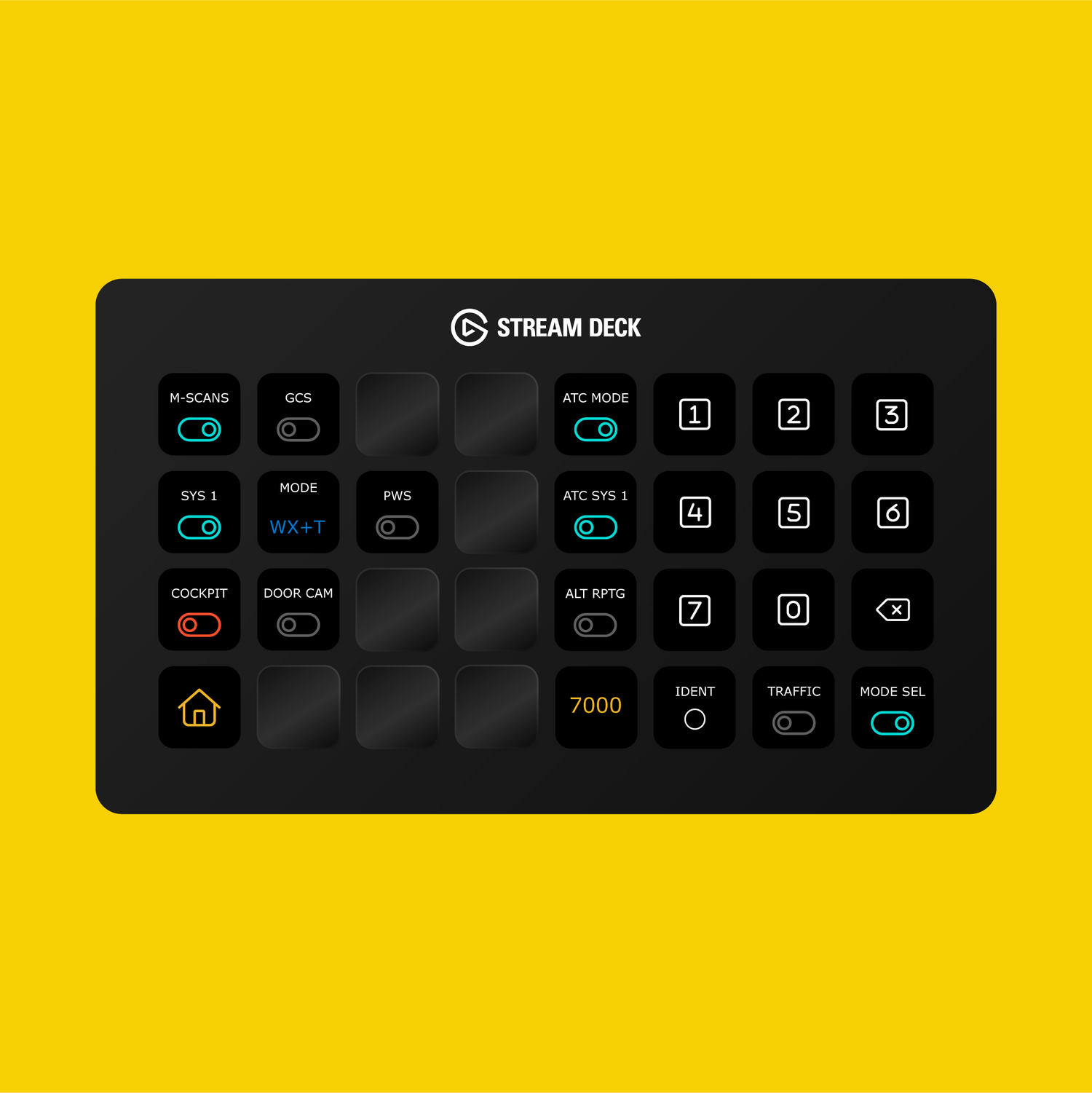 WX Radar, ATC & TCAS
The WX Radar, ATC & TCAS Panel provides access to WX Radar settings (Predictive Wind Sheer, Multiscans, Mode etc), ATC (Squak code, IDENT), TCAS and Cockpit Door controls - including lock/unlock and video feeds.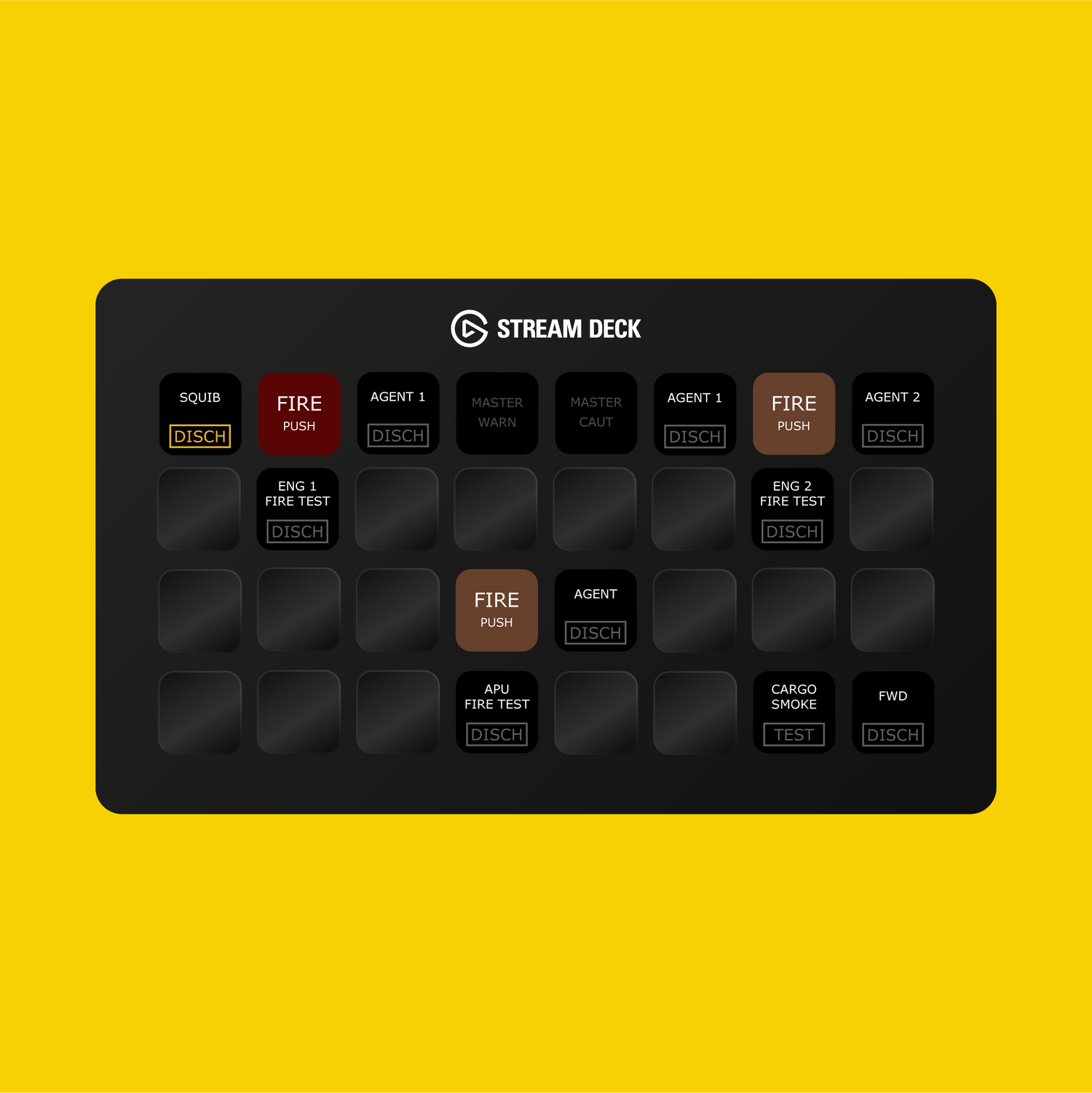 Fire Panel
Perform fire tests on Engine 1, Engine 2, APU and forward Cargo areas or extinguish in-flight fires with fully interactive Fire Push, Discharge, Master Caution & Master Warning buttons.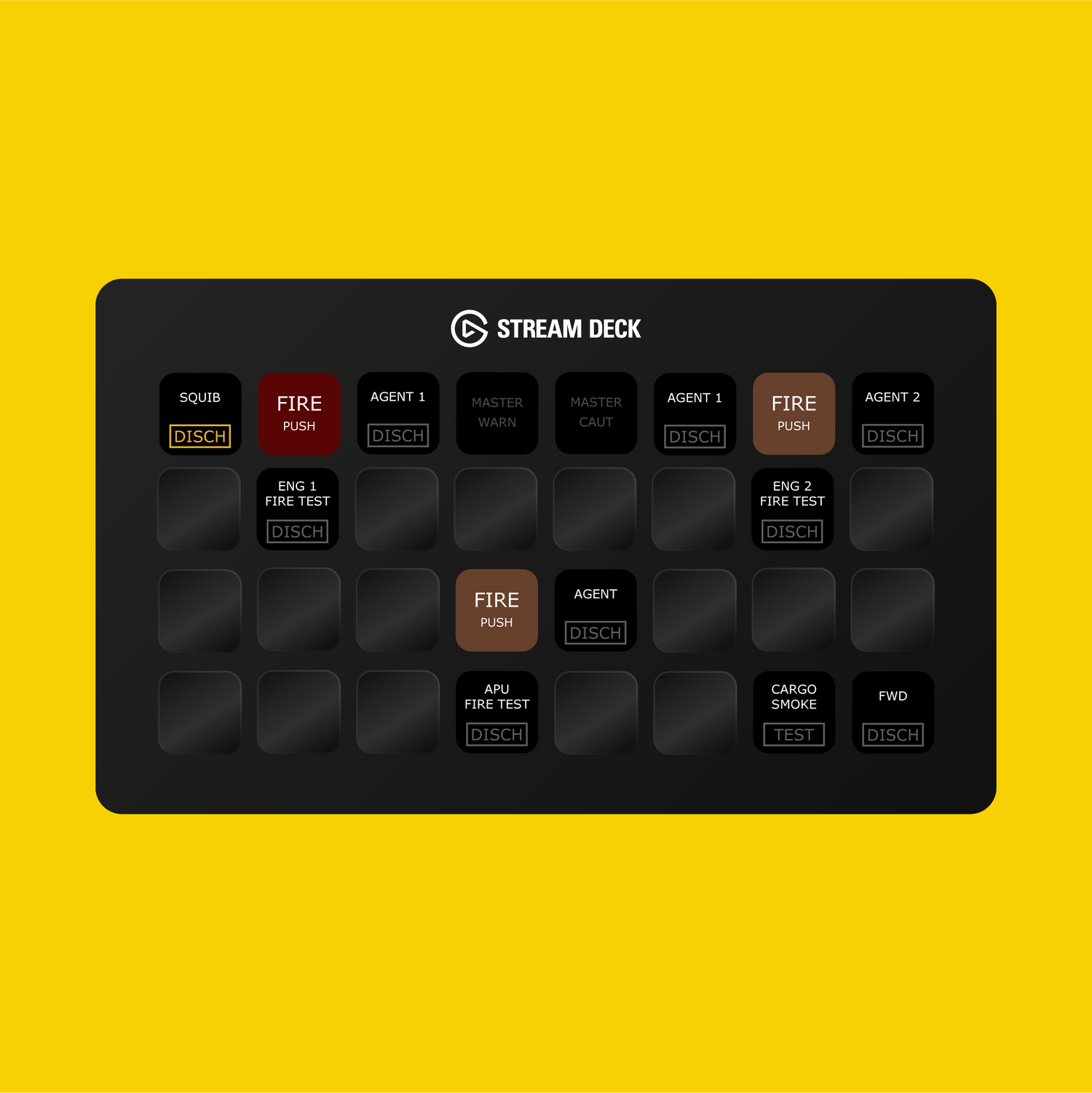 Interior Lighting Panel
Interior lighting is an essential to creating a truly immersive experience. This panel provides full control over flood & integral lighting (glare shield, overhead, center console, dome etc) and PFD/ND brightness. Three light preset buttons (configurable within the A32NX EFB) and system test buttons are also included.